Description
Black cumin, with other names such as Black caraway or Nigella (Nigella sativa L., Ranunculaceae) is one of the most famous plants in the history of medicine. This plant is extremely powerful and its use dates back to the time of ancient Egypt. In ancient civilizations, it was used as the main remedy for many ailments, and today it is often used in alternative medicine. Even doctors themselves will often recommend it as an adjunct therapy. It is known that this plant has been in use for more than 2000 years.
Black cumin is worth as much as gold
Black cumin is a plant that is known for its very powerful antioxidant, but also amazing healing properties. This plant produces black seeds and its oil can be drunk just after pressing. It has the power to neutralize free radicals in the body and thus strengthen the immune system.
You can feel the effects after the first teaspoon of black cumin oil, and Marnys organic oil made of this plant, is one of the most famous on the world market. Why is that?
Because:
- It contains as much as 25% thymoquinone (active substance), which makes this oil highest concentrated with this substance, on the market.
- It has a strong anti-inflammatory, anti-asthmatic and anti-allergic effect.
- It acts as a powerful stimulator of the immune system.
- It can have an positive effect on diabetes, high cholesterol, poor circulation and poor digestion
- Improvements are noticeable by using only half a teaspoon of oil a day, for one month continuously, and on the recommendation of a doctor this oil can be drunk longer
- It is produced in Spain and is completely of organic origin
Regular use of this organic cumin oil has shown great improvement in a large number of patients, who have had problems with allergies and bronchial asthma. The great advantage of organic cumin oil is in the process of pressing, because oil is obtained by cold pressing of seeds, which makes it even more beneficial.
This extraction method is important for preserving of the CIS, which means stereochemical configuration of unsaturated fatty acids in this oil. The CIS configuration of unsaturated fatty acids is essential for the action and high biological value of this precious oil. The most important CIS unsaturated fatty acid is linoleic 56.9% (omega - 3 fatty acid).
Cold pressed oil
The use of this cold-pressed, organic cumin oil has been shown to be successful in treatment of diabetes, high cholesterol, poor blood circulation, indigestion and many inflammatory processes.
The pharmacological and toxicological properties of black cumin oil have not yet been fully investigated, but it is known that this plant is at the very top list of aids, for high blood pressure, high cholesterol, high  level of sugar and for better blood circulation.
How to use black cumin oil?
It is very important to find organic oil that is obtained by the process of cold pressing and which does not contain any additives. To improve the immunity system, take one teaspoon of this oil mixed with honey or freshly squeezed fruit juice before breakfast.
If you are fighting against cancerous diseases, take one teaspoon 3 times a day, but of course, together with the therapy prescribed by your doctor and with healthy diet.
 To enhance the effect of black cumin oil, take it together with fresh garlic as a prevention for many diseases.
Similar products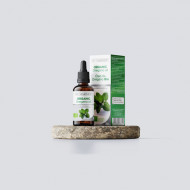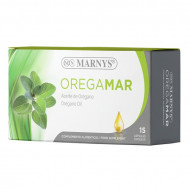 FAQ
how-to-buy